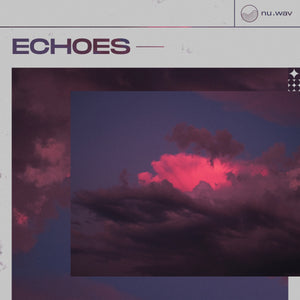 Taking inspiration from late-night drives and ambient vibes, nu.wav proudly presents Echoes; Atmospheric Trap - a moody collection of ready to use, forward-thinking samples.

Revolving heavily around lush and emotive guitars, producers Leland Axtmann and Byron August have created a dense collection of hazy melodics, crafted analog and modular synthesizers, nylon-stringed guitars, acoustic piano, all with experimental processing.

In addition, Echoes offers a wide variety of ambient vocal material, unique percussion and hard-hitting drums, serving as a complete sonic care package for your ambient reflections.  
GET A FREE SAMPLER HERE.